AK-47 Cannabis Strain (Hybrid)
$150.00 – $2,100.00
Sativa Dominant Hybrid – 65% Sativa / 35% Indica
THC: 13% – 20%, CBD: 1%, CBN: 1%
Compare
Description
AK-47 Cannabis  Strain  .When it comes to classic strains
, few can touch the legendary status of AK-47. This sativa-dominant hybrid cannabis strain has been a staple of medical and recreational users alike for nearly three decades.
Its buds are usually dense and form cone shapes. AK-47 Cannabis Strain should sprout a lot of orange hairs to complement its light evergreen color. Flowers should exude heavy notes of fresh soil and flower petals, with a twinge of bitterness. It's won several Cannabis Cup awards from growers the world over.
Use AK-47 Cannabis Strain for an array of debilitating conditions but be sure to try it for its cerebral effects. AK-47's high is markedly uplifting and joyous, much like waking up from a Zen meditation. Cannabis connoisseurs seek out AK-47 Cannabis Strain for its ability to stimulate creativity. The body high is relatively subtle, but it can create a tingly feeling under the skin.
AK-47 Cannabis Strain is notorious for causing dry mouth, so be prepared. Red eyes, lightheadedness, and even paranoia can accompany higher doses.
This strain grows best indoors and has a short flowering time of 55-60 days.
What is AK-47?
Don't let its intense name fool you: AK-47 will leave you relaxed
 and mellow. This 

sativa

-dominant 

hybrid

 delivers a steady and long-lasting cerebral buzz that keeps you mentally alert and engaged in 

creative

 or 

social

 activities. AK-47 mixes 

Colombian

, 

Mexican

, 

Thai

, and 

Afghani

 varieties, bringing together a complex blend of flavors and effects. While AK-47's scent is sour and 

earthy

, its 

sweet

 

floral

 notes can only be fully realized in the taste.
Lab Analysis
| Cannabinoid | Amount |
| --- | --- |
| THC | 15-20% |
| CBD | <1% |
| CBN | <0.1% |
| THCV | <0.1% |
| 8-THC | <0.1% |
| CBDV | <0.1% |
| CBD-A | <0.1% |
| CBC | 0.1% |
| CBG-A | 0.6% |
Experience
The Good
Calm
Creative
Happy
Tingly
The Bad
Dry Eyes
Dry Mouth
Nervous
Pairs Well With
Amusement Parks
Arts & Crafts
Exploring Nature
Gambling
Going Out
Knitting
Social Events
Walking in the City
Serious Seeds bred AK-47 Cannabis Strain from several mainstay landraces: South American, Thai, Afghani, and Mexican cultivars. The result is a plant that consistently churns out THC levels between 15-20% and CBD and CBN levels reaching as high as 1% each.
Lineage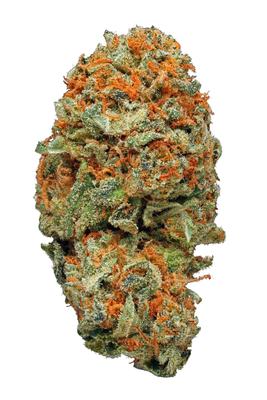 Additional information
| | |
| --- | --- |
| Select Quantity | 1/2 Ounce, 1 Ounce, 1/8 Pound, 1/4 Pound, 1/2 Pound, 1 Pound |
| Price | $150, $300, $735, $770, $1,100, $2,100 |